Merced MMA
Flavio Behring Jiu Jitsu
Merced MMA is proud to be a member of the Flavio Behring family and bringing their long tradition to the Merced Community.
History of Flavio Behring Jiu Jitsu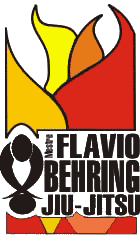 Jiu-Jitsu and the Behring Family
The Behring Family is a reflection of Jiu-Jitsu's own history, beginning in 1947 when Flavio Behring began his apprenticeship in the "soft art" at the prodigious hands of Helio Gracie. In these 70+ years of Jiu-Jitsu, Flavio has found in the technical teachings of the Gracie Family the necessary stricture to become a good practitioner, a high-level competitor in Jiu-Jitsu's tradition, and a professor prepared to instruct, orient, and educate generations of practitioners and fighters.
During his childhood, Flavio was frail and constantly battling asthma attacks, which would keep him distant from any sports activity due to the constant lack of breath. Flavio's father enrolls him in Helio Gracie's Academy hoping this activity would help him physically and provide emotional balance as well.
Fifth six years ago Flavio dresses his first kimono and battles his sickness before battling any flesh-blood opponent.
In 1952, Flavio 14 years of age, is chosen by the patriarch of the Gracie Family, Carlos Gracie, to respond to the challenge by a Japanese fighter named Shimura, covered by the local papers, to fight Jiu-Jitsu at any place and any time. The Gracies place Cr$ 5.000 on Flavio and Shimura never shows up.
As a dedicated student, Flavio becomes a monitor in the Gracie Academy and assists Professor João Alberto Barreto. Flavio takes over, for several months, as Professor to João Alberto's students as the Professor recovers from knee surgery.
As an adult, Flavio works in Marketing yet continues his career as a Professor of Jiu-Jitsu and enrolls his children in the Great Master João Alberto Barreto's Academy, at the early age of 3 years.
With João Alberto (on a pioneering effort) Flavio travels to the USA in 1963 performing several technical demonstrations, including the FBI, the Naval Academy at Annapolis, Universities, and Academies. Accepting to confront any fighter utilizing any technique, to test Jiu-Jitsu's efficiency. Audiences are astounded at the supremacy of Jiu-Jitsu over other fighting techniques.
For several years, starting in 1964, Flavio Behring works at broadening Jiu-Jitsu horizons by becoming intimate with Judo, even competing in Rio de Janeiro to the astonishment of Jiu-Jitsu and Judo members alike.
A few years later, two promising fighters began to make their mark on Jiu-Jitsu, based on the technical foundation and profound knowledge of this art form. At 14 years of age Marcelo and Sylvio Behring begin specific training, under their father's watchful eye, to develop into strong fighters and professors.
Behring Jiu-Jitsu is an institution focused on the education, preparation, and character development of its students and is a result of Master Flavio Behring's and his longstanding dedication to the Jiu-Jitsu art form and sins the constant effort to the Jiu-Jitsu technique.